A group of internationally accredited coaches
Through highest standards of coaching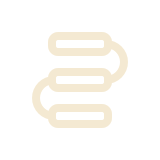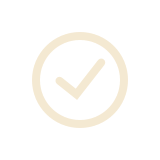 It's not just about a listing, it's about empowering you to soar to new heights in your coaching career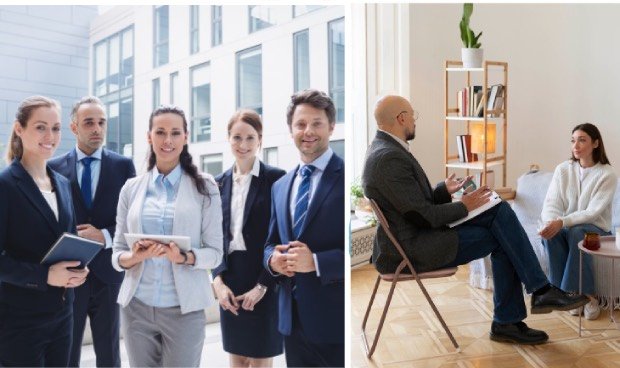 Be listed on ICC Platform
Become a part of community of top most life coaches in India.
Be Found
People from different parts of the world come on ICC website and search for best suited life coach for them.
Promote Self & your Events
Here you get the opportunity to showcase yourself in the listing and also your upcoming events if any.
Coaches Meetups
Certified, verified and accredited coaches come together and participate in quarterly meetups. They all learn and grow together.
Continuous Learning
Engage in opportunities for knowledge exchange and learning at our regular meetups.
Build Credibility
Certified, verified and accredited coaches come together and participate in quarterly meetups. They all learn and grow together.
A community of finest coaches
The Indian Coaching Council (ICC) offers a unique platform for life coaches across the globe to elevate their professional journey. With our membership, you gain more than just a listing; you unlock a world of opportunities.
// Be Listed
Among best coaches
Evolve – Grow -Earn 
Indian Coaching Council ( ICC) helps you to build credibility , trust and visibility in the marketplace. It helps you to be listed , certified and found by your clients.
Who can become the member of ICC?
The Indian Coaching Council invites life coaches from a variety of training backgrounds. However, to ensure a high standard of coaching, we give special attention to those with specific certifications.
Preferred qualifications include certifications from Ashwani Deswal International in the fields of Life Coaching, Relationship Coaching, Mindfulness Coaching, or Yog Nidra teaching. These certifications allow the coach to bypass the review process for expedited listing. Coaches with credentials from other reputed institutions, like the ICF, are also welcome to apply. Their applications will be subject to a review process to maintain the quality and credibility of our platform.
Would I also get a certificate from ICC?
Yes, as an ICC member of the ultimate plan, you will receive an official certificate from ICC. You can proudly display this certificate at your office or online on your social media profiles to showcase your affiliation with ICC and validate your standing as a professional life coach.
I don't have certification from ADI, what to do?
Even if you don't hold a certification from Ashwani Deswal International, you're still welcome to apply for membership at the Indian Coaching Council (ICC). We recognize certifications from various reputable institutions besides ADI. After you submit your application along with the details of your certification, it will undergo a review process. If accepted, you will be listed on our platform within 3 to 5 days of your subscription payment.

Be a member
Want to be part of the most trusted and growing community of coaches
See our coaches
Group of the best life coaches who symbolise excellence in professional coaching

Events by coaches
These are the upcoming events by the coaches

Membership plans
Gain access to the golden opportunity to evolve your coaching practise
Join Indian Coaching Council
APPLY NOW

to become a Member
ICC
Indian Coaching Council
The Indian Coaching Council (ICC) is a prestigious platform for life coaches worldwide. Offering a reliable space for growth, ICC provides members with an opportunity to gain visibility and credibility. Our membership, open to all life coaches, prioritizes certifications from Ashwani Deswal International with a swift listing process. Other certifications are also considered through our thorough review process. We offer two membership tiers - Basic and Ultimate. The Ultimate Membership includes benefits like enhanced visibility, free event promotions, and exclusive access to Coach Meetups.
With an ICC Ultimate Membership, coaches can proudly display their professional ICC certificate, enhancing their professional portfolio. Becoming a member of the ICC is more than joining an organization; it's becoming part of a global community of driven individuals passionate about coaching.
What is the Indian Coaching Council?
The Indian Coaching Council (ICC) is a platform that offers membership to life coaches across the globe. We provide a stage where coaches can be listed, gain credibility, visibility, and also promote themselves and their events. Our mission is to build a community of certified coaches and provide them with opportunities to expand their reach.
What are the types of subscriptions available at ICC?
We offer two types of subscriptions: Basic and Ultimate Membership. The Basic subscription offers listing on the platform, while the Ultimate Membership offers a range of benefits, including listing, credibility, visibility, self-promotion, and access to coach meetups.
How long does it take for to get listed on the ICC platform?
For coaches certified by Ashwani Deswal International, the listing becomes live within 24 hours of membership payment. For those with other certifications, they undergo a review process and, if accepted, are listed on the platform within 3 to 5 days of payment of the subscription.
What are the benefits of the Ultimate Membership?
Ultimate Membership at ICC offers a range of benefits beyond just a listing. It provides credibility and visibility as you gain the trust of clients. You also get to promote yourself and your events for free. Every three months, you get access to a group meeting for learning and expanding your coaching skills. Moreover, you receive a dedicated coach profile page and can integrate weblinks
Does ICC promote its Members?
Yes, ICC promotes coaches who have taken up the Ultimate membership for free. This includes promotions on the events page, social media, and the ability to attend coach meetups every three months.
What is the benefit of the Coaches Meetup offered under the Ultimate Membership?
Coaches Meetup is a valuable networking event for our coaches who have opted for ultimate memebership. They happen online. It provides a platform to share experiences, learn from each other, and expand your coaching skills. These meetups are held every three months and are an excellent opportunity for growth and networking.